So beautiful Saturday day. The sun was shining, the air was so fresh. But it isn't really summer feeling here. So I had to wear my denim jacket when i went out, because nobody knows, how the weather would be. To be honest i like this weather: it's not really hot but also really cold. It's kind of pleasant :)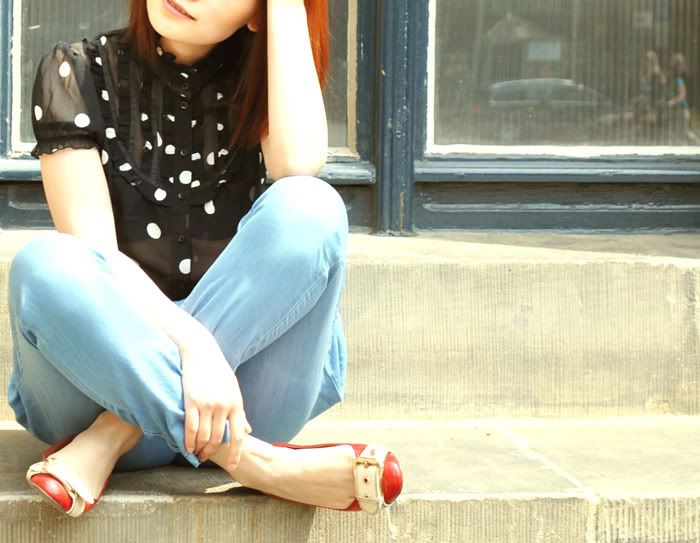 shirt:h&m, trouser:zara, ballerina:charles&keith, sunglas:armani
So we were in the city and shopped a little bit. But what we really wanted to do was we've just enjoy the sun and this beautiful free day. In the city was so full of people, because we have a very big open air stage in the city. Everybody came here and waited to see Lena at the Europa contest song. And she won. I like her song but i don't like her personality. And i'm happy for the German.
After city trip we went home and relaxed a little bit:). At Saturday night we went out for eat sushi. It was really really delicious. Because i haven't eaten sushi for about ... 2 years:) After eating we took a walk though the city center at night. It was a very nice experience. Finally we found time to take a walk together.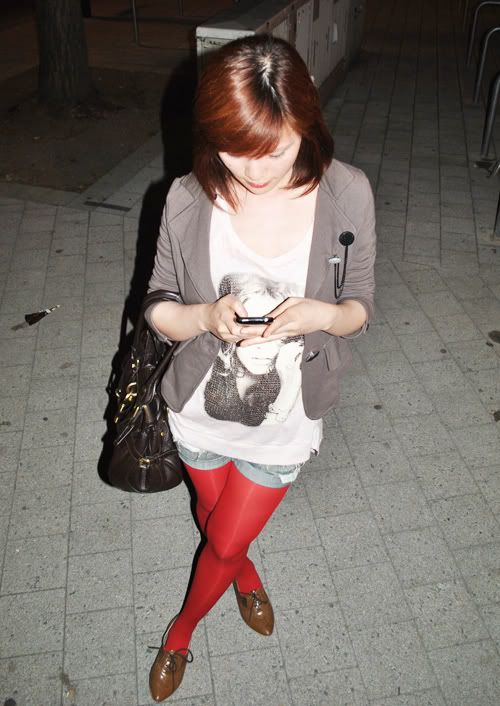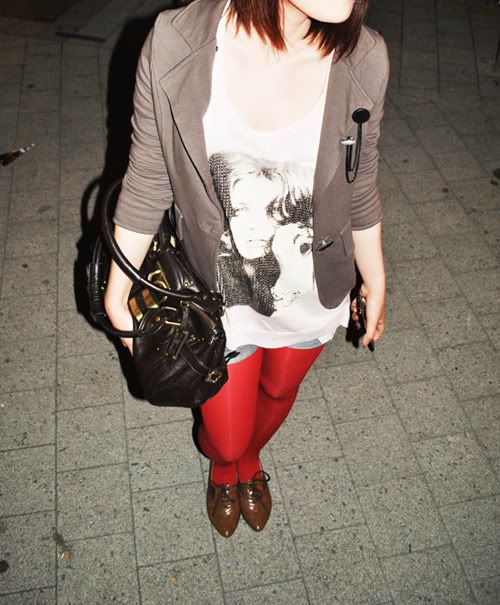 Here i wear my "eye-catcher" red tights. My old denim jean(miss sixty) i've cut it as a pant now and i really like it.The Top i got from Koton. And the jacket was a gift :) Oxford shoes and chloe handbag.
Tomorrow will be a very special day.
... waiting ...